Videos
Two My Soul
Adapted from film "Polymorph" by Tawd Dorenfeld
The song "Two My Soul" reflects the inner thirst quenched by love. Written not for one person in particular but for the feeling, the vision of self and external love at it's finest in the modern setting of an independent woman.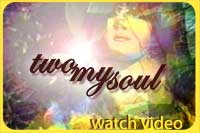 The film is an adaptation of "Polymorph" a short film by collaborator Tawd Dorenfeld, known for his avante guarde film making and animation. Polymorph was edited into "Two My Soul" by Amy Seidman as an artful interpretation of the song.
Dorenfeld has both served as protogee and mentor to Amy Seidman as they share film making inspiration and support. Their relationship began when Dorenfeld found Seidman in the LA 411 and ended up at the offices of Creative Entity in the '90's.
Dorenfeld was tired of the video and was surprised to see how Amy re-interpreted his film. It became an interesting collaboration of iterations!
Sneak preview of music and videos launching September 28th, 2007, available on iTunes and well as other online distribution channels.
Dust Storm • Allright
Dust storm from above Burning Man in 2006 juxtaposed to the music of "Alright" Dub mix from album "Blue Sky".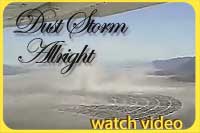 Credits:
Music & Video by Amy Seidman
Courtesy of Creative Entity Music
Quote by Jack Kerouac suggested by Jim Cavuoto
Song, Allright - Dub Mix
Band, AmesEla
Album, Blue Sky
Bass, L. Henry Sarmiento
Guitar, Bug Maloney
Keys, Steve Hoffman
Drums, Manas Itene
Vocals, Amy Seidman
Recorded & mixed at Syklopps Studios San Francisco by L. Henry Sarmiento